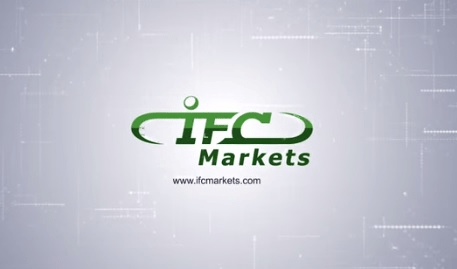 An Introduction to IFC Markets
IFC Markets was established in 2006 with headquarters located in Cyprus. It is a subsidiary of the IFCM Group, which is a company that focuses on developing projects that are related to financial technologies.
Since it was founded, the IFC Markets has grown and expanded to many branches globally. It has also extended its array of trading services to its clients.

IFC Markets Regulation and Security
IFC Markets acquired licenses from two regulatory bodies: the British Virgin Islands Financial Services Commission (BVI FSC) and the Cyprus Securities and Exchange Commission.

While the BVI FSC may be an offshore jurisdiction, the broker holds a CySEC license. CySEC adheres to the standards set by European regulatory Bodies. Even if there are a few warnings about offshore brokers, IFC Markets' reputation remains intact.

When it comes to the traders' IFC Markets login details, these kinds of information are securely kept by the broker with the help of their risk management team. The broker ensures the safety of all its clients, whether in the area of data or funds.

IFC Markets Platforms and Tools
IFC Markets offers several platforms, which are:

NetTradeX – this is IFC Markets' own developed platform that suits expert traders best. The client can access the trading features of GeWorko Method, trade portfolios, etc. it is equipped with some of the best trading features and offers a wide range of financial instruments.
MetaTrader4 – arguably the most popular trading platform, MT4 has its own distinctive features. One of these features is access to program trading, which is a way for clients to create their own indicators. MT4 is more suited to forex trading as it was originally developed to be so.
MetaTrader5 – serves as a complement to MT4, where clients can trade assets that are not available in the MT4 platform. MT5 is simply a more advanced version that allows clients to trade in different markets.
NetTradeX Mobile App – available in both iOS and Android, this platform is the mobile version of IFC Markets' developed platform NetTradeX. Clients can also access the mobile versions of MT4 and MT5, which are available on Google Play.
IFC Markets Account Types
Overall, IFC Markets offers six account types, with three accounts under its platform, NetTradeX and another three for accounts under MT4.

NetTradeX Accounts

Demo NetTradeX – this is the IFC Markets demo account for NetTradeX, and it allows potential clients to trade with IFC Markets without having to risk their funds.
Beginner NetTradeX – has no definite IFC Markets minimum deposit as it is the basic account type. However, the maximum amount of equity is set at $5000. The leverage is 1:400.
Standard NetTradeX – IFC Markets minimum deposit for this account is $1000, and the maximum amount of equity is not limited. The leverage is 1:200 with access to many trading features, like opening a trading account using another currency.
MT4 Accounts

Demo MT4 – the IFC Markets demo account for MT4 that allows traders to explore the features of the platform and the perks of the account risk-free.
Micro MT4 – this second account type also does not have an IFC Markets minimum deposit, and the maximum amount of equity is also only at $5000. Leverage is also 1:400.
Standard MT4 – basically similar to the Standard Account of NetTradeX, only in the MT4 platform. Clients may also access the MT5 platform under this account.
IFC Markets Range of Instruments
Since IFC Markets has earned its reputation as a global and reliable broker, more investors decided to join the brokerage. Because of this, the array of instruments offered by IFC Markets has also expanded.

The client can have access to (1) over 50 currency pairs, (2) more than 400 stock CFDs, (3) 19 commodity futures without a definite date of expiration, (4) 4 CFDs on ETF that are listed in the NYSE, and (5) Crypto futures CFDs.

These are only some of the perks and advantages of trading with this broker. However, these features already speak for the popularity of the broker.

IFC Markets Withdrawal and Deposit Methods
There are many methods of payment available on the IFC Markets website to let the clients create an account and trade conveniently. The payment methods that IFC Markets supports are:

Wire Transfer – follows the usual time of processing, so clients don't need to worry about delayed transactions.
Debit / Credit Card – instant transactions which makes it even more convenient for clients
Online Payment – supports many online payment methods, such as Skrill and Neteller.
Between Accounts Transfer – a unique payment method that IFC also offers on their website. Clients can transfer funds from an existing IFC Markets account to another account.
IFC Markets Educational Materials
When it comes to research and educational materials, IFC Markets does not fall short of the standards. The IFC Markets broker has research materials developed through the Online Trading Academy, where clients can easily study forex-related matters and trading.

IFC Markets also provides video tutorials of various trading situations that are created by trading experts. Aside from those, there are also technical analysis, market news, and even books on trading.

Conclusion: IFC Markets Reviews
After offering its trading services for more than a decade, there have been a few IFC Markets Reviews that claimed different things about the broker. Some of the reviews have claimed that IFC Markets scams its clients, but these reviews came from less-known review sites or were left as comments in other sites.
As far as the top broker reviewers are concerned, IFC Markets is a reputable and honest broker that offers some of the best trading services out there. The broker has proven its reliability, and many broker reviewers have defended the broker from online attacks. With the information we have acquired, it is easy to see that IFC Markets is a top-notch broker that continues to develop into becoming more.