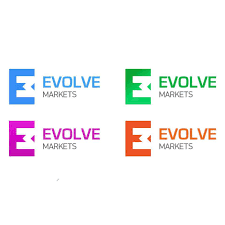 Evolve Markets Forex Broker Introduction
Evolve Markets is an offshore, Bitcoin-backed brokerage firm offering forex, CFDs, and cryptocurrency trading. It uses Bitcoin tokens for its funding scheme and offers the standard MetaTrader 5 platform complemented with its Straight Through Processing (STP) model.
Know more about Evolve Market's innovative approach to forex trading and discover the advantages and limitations with this broker by reading this detailed forex broker review.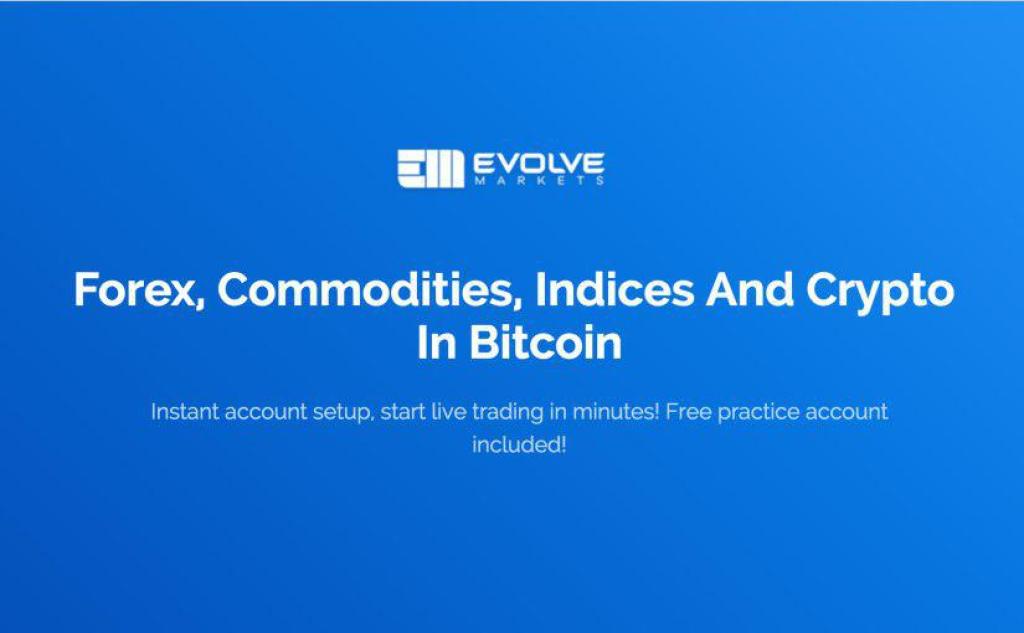 Evolve Markets Background and Security
Launched in 2016, Evolve Markets joined the brokerage industry with an innovative approach to forex trading. Evolve Market Ltd. is owned privately in St. Vincent and the Grenadines as an International Business Company (IBC). Saint Vincent and the Grenadines is one of the turfs of offshore brokers as the state is known to provide fast and cheap registration procedure as well as docile brokerage governance.
A mix of forex operation veterans and Bitcoin enthusiasts comprise the team of Evolve Markets. Thus, the company is positioned as a forex broker powered by cryptocurrency technology. This is where the company takes pride in, being a brokerage service with an innovative approach combining the advantages of Forex and Cryptocurrency markets.
Being an IBC, Evolve Markets is not compelled to comply with capital adequacy requirements (which, in effect, do not impose measures to segregate clients' funds form the company's). However, the broker claims that it is tied with Bitcoin and uses special software to keep its assets and secure the clients' funds.
In terms of regulatory standing, Evolve Markets is not affiliated with any regulatory body to oversee its operation and standards. Hence, this broker is not safe and using its trading services may be risky for traders.
Evolve Markets Features and Fees
Market Offerings
Evolve Markets offers the following financial instruments to its clients:
Cryptocurrency (12 cryptocurrency pairs, leverage up to 100x)
Forex (50 currency pairs, leverage up to 1000x)
Indices (10 Index CFDs, leverage up to 500x)
Commodities (9 commodity pairs, leverage up to 500x)
Account Types
To secure an account with Evolve Markets, the trader just needs to provide a valid email and Bitcoin transaction for funding. The trader can choose between two account types:
Classic Account – no minimum initial deposit, minimum of 0.01 lot trade size, 1:500 maximum leverage, and spreads starting at 1.0 pips.
Pro Account – zero minimum initial deposit, 0.01 lot minimum trade size, 1:500 maximum leverage, and spreads from 0.0 pip plus 7000 BIT per lot.
As seen in the features of the two trading account, the Classic account has a commission fee integrated into its spreads while the Pro account charges a commission fee but with tighter spreads. Both these accounts are denominated by Bitcoin and offer the same maximum leverage and minimum trade lots in its WebTrader platform.
Trading Fees
For its crypto market, the broker charges a 0.075% trading fee. Under the Forex market, traders are charged with a 0.0035% trading fee. Using either the Indices or the Commodities as financial instruments, traders will have to deal with a trading fee set at 0.0035%
Funding Method
If we consider this aspect of brokerage service as one of the determining factors for traders in choosing a broker, Evolve Markets is at a great disadvantage as it only offers cryptocurrency as a means of funding their trading accounts.
More particularly, traders can deposit Bitcoin or Litecoin with no minimum amount and no deposit fee as well. Traders can also withdraw the mentioned crypto coins 0.005 BTC/LTC with zero withdrawal charge.
Other Notable Features
Evolve Markets offers personalized expert support. Experts can be reached via email within or less than 24 hours to help traders resolve trading issues.
The broker also features a referral program to its clients. Referrals are rewarded with Bitcoin credited to the trader's account.
More importantly, Evolve Markets boasts of its security features in trading by enabling 100% cold storage, disallowed SPI sending, and two-factor authentication.
Evolve Markets Trading Platforms and Tools
Evolve Markets offers two trading platforms in WebTrader and MetaTrader 5. Let's get to know the distinctive features of these two platforms.
Evolve WebTrader
Key Features: light and fast online trading platform; intuitive interface; wide choices of technical indicators; available in any device and any browser type.
MetaTrader 5
Key Features: multi-asset platform; access to several financial markets using a single account; user-friendly interface; multi-lingual support; up to 100 charts simultaneous use; customizable settings and an array of trading tools; Market Depth; available on webtrader, mobile devices, and desktop.
Bottom Line
Evolve Markets is an unregulated broker offering crypto-based forex trading. Its unique cryptocurrency integration in funding accounts is also its weakness as it does not support any other funding methods for traders.
It also needs to add another viable trading platform and additional trading account types to feature more advantageous trading conditions.