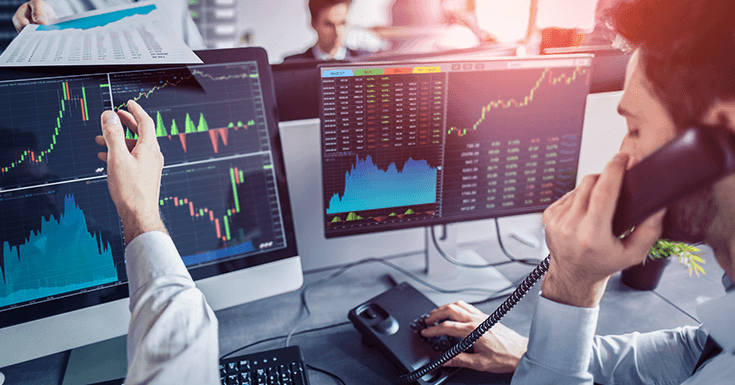 How to Choose a Forex Broker
Posted on
January 3, 2020
After forex reached the pedestal by becoming the largest financial markets in the world, it is no wonder that thousands of brokers and forex service providers have joined the trading revolution online. That being said, choosing the right broker can be quite daunting and time consuming.
To help you choose the right one, we have set special guidelines in choosing a forex broker. But despite laying down the principles, it is still your call that will matter in choosing your trading partner for richer or for poorer.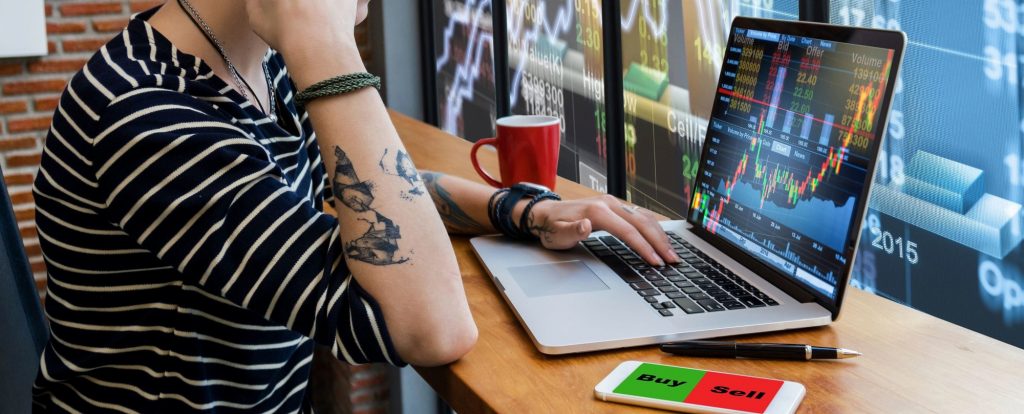 Security/Regulatory Status
Before you choose a forex broker, the first thing that you have to ask is, "Is this a legit broker/is this broker safe?" Primarily, it is important that you know whether your prospect forex broker is a licensed brokerage firm or a fraud. Since you will be entrusting your money to your broker, you have to know if you are handing your fund to a safe hand. To do this, look for the broker's regulatory papers. For one, brokers in the U.S. are certified by the National Futures Association (NFA) and Commodity Futures Trading Commission (CFTC). Other countries like Germany, France, Austria, Switzerland, Canada, and the United Kingdom are also regulating forex brokers.
Traders need to be vigilant and meticulous in this aspect of choosing a forex broker in order to avoid scams and fraudsters. Always opt for a trusted forex broker which is a regulated forex broker. Choose a forex broker you can trust!
Account Conditions and other Details
After learning about the regulatory status of the broker, it is now the time to consider the trading conditions offered by the forex broker. Particularly, traders need to consider the offered leverage and margin. Brokers usually offer 50:1 up to 200:1 leverage. Small leverage can be too limiting for a trader to profit from trade while a 200:1 leverage can be too risky. Big leverage works during winning trades while it becomes a burden when the trader is on the losing side of the trade. Traders just need to bear in mind to use leverage with extra caution.
Another trading condition that is important to consider from a forex broker is the commission and spread price. Brokers earn from commission and spread. Spread is the difference between the bid price and the ask price of the forex currency pair. In this regard, many brokers claim to have no commission charging. While this may be true, brokers make money by making the spread wider. The wider the spread is, the harder it is for the trader to make a profit from a trade.
The initial deposit amount is also a consideration especially for beginning traders with small trading capital. Some brokers offer a mini account which only requires $500 dollars as an initial deposit.
In terms of deposit and withdrawal policy, look for a broker that has a soft policy in making withdrawals in trading accounts. There are some brokers that have dubious funding policies by saving the discretion of allowing withdrawals of customers.
Hence, choose a forex broker that does not withhold your money and allows withdrawals at all costs.
Trading Platform
The trading platform is the gateway of traders to the foreign exchange markets. Accessibility and convenience are of top considerations when it comes to the trading platform of the forex broker. The MetaTrader 4 (MT4) is the standard trading platform offered among brokers. If your eyed broker has both the web and mobile version of the MT4 trading platform, the better it is for the trader. The trader has the option to use the mobile trading platform so trading can be done anytime, anywhere. Just make sure that the trading platform sports an ergonomic interface and is compatible with any browser types.
Trading platforms also feature the different trading tools traders can maximize to make better trade bets. A good trading platform is armed with advanced trading tools in the form of indicator charts, economic calendars, and the likes.
A plus factor is an addition of a dynamic demo account for first-time traders. This trial and error account lets the trader navigate the markets and employ several trading strategies for better trade options. Choose a forex broker that offers an advanced trading platform with a demo account.
Customer Service
Customer care is the heart of the service of forex brokers. Since forex trading never stops during weekdays, the customer support should always be available and just a click away. A forex advisor or consultant is also a good asset for a brokerage rather than auto attendants. The kind of customer service brokers provide is a reflection of their commitment to their service. A reliable forex broker has good customer service.
If you want to know if a particular forex broker has a good customer care, look for its forex broker review online.
In summary, when you choose a forex broker, the first option is not the best forex broker according to a review, neither the biggest forex broker. The forex broker that matches your considerations and preferences is the best fit broker for you!
A forex broker list is not a bad start in searching for a good one, though. Learn to compare a forex broker to another to see the glaring differences that will set good forex brokers apart from the bad ones. Your confidence in your chosen forex broker will help you propel to your set trading destination as you think of them as your trading partner.