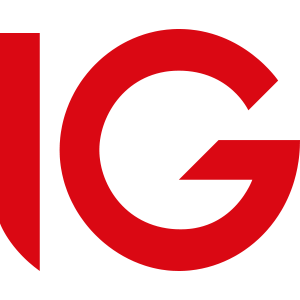 Operating as early as 1974, IG is a broker regulated by 6 tier-1 jurisdictions.
IG runs a bank and is traded publicly.
IG offers over 17,000 trading tools, has 93 currency pairs that it trades, has competitive fees and commissions, Educational and Analytical instruments, has a mobile version, and is capable of Cryptocurrency trading. Through the firm, Cryptocurrencies may be traded as actual digital coins or CFDs.
IG also allows traders to delve into for Social Trading and Copy Trading.
Since the early 70s, IG has been transacting with 195,000 clients worldwide. Its tenure had it listed in the Financial Times Stock Exchange 100 Index (FTSE).
Is IG a Broker I Can Trust?
The primary concern that should be addressed first is its legitimacy. So, is IG a broker traders can trust?
The answer is YES!
As already mentioned above, IG operates a bank and duly regulated by the following authoritative bodies:
Australian Securities & Investment Commission (ASIC)
Commodity Futures Trading Commission (CFTC)
Japanese Financial Services Authority (JFSA)
Financial Conduct Authority (FCA)
Monetary Authority of Singapore (MAS)
Swiss Financial Market Supervisory Authority (FINMA)
On top of that, IG has 3 Tier-2 licenses and 1 Tier-3 license.
Fees and Commissions
Competent pricing and non-discrimination of what a trader decides to buy or sell are features that make trading with IG enticing. On top of these, the company also offers Forex Direct accounts for active trader pricing.
The following is operative:
On EUR/USD (November 2019)
Minimum Spreads: 0.6 pips
Average Spreads: 0.73 pips
IG L2 Dealer platform: £1,000 minimum (tiered pricing from the trader's past volumes over the course of the month wrapped)
IG also serves as an agency broker for interbank providers of liquidity. It is through this that Forex Direct functions from. IG's setup does not allow for the addition of more spreads. What it does instead is add a commission to each trade a client makes.
Trading Platforms and Settings
IG has its own dedicated platform. The automatic layout does not have any default settings. This encourages its users to make the custom settings even without system-generated templates.
IG also partnered with MT4 so that the clients who are accustomed to the platform would have a sound and user-friendly option. While this is the case, one is allowed to trade only 76 tools. These MT4 add-ons are offered through FX Blue.
Another good option that IG offers is the L2 Dealer platform. Through this platform, Forex Direct and Direct Market Access (DMA) is accessible for Share Traders
Charting Functions
The charts provided by IG have these features:
28 studies
alerts for particular indicators
ProRealTime Charts that offers over 100 indicators. The chart costs £30 monthly and is available through Java.
Education and Research Materials
Traders that enlist with IG are given the opportunity to enrich their trading knowledge through the numerous research tools offered by the company:
An always up-to-date blog called DailyFX
AutoChartist and PIA First for signals
Customizable screener for asset types
Economic calendar
News streams from Reuters
Real Vision TV ($500 minimum deposit)
Real Vision research ($5000 deposit or more)
A Mobile Version
IG's mobile app is able to reflect all the functionality that the firm's web platform provides. The application has 28 technical indicators and drawing tools.
While this is the case, the IG mobile app's research function, limited in that it only offers news and signals from AutoChartist.
MT4 is also available through the IG mobile application.
Customer Support
IG's Customer Support system works efficiently with an average connection time of 1 minute. Service tests done from a number of reliable sources rendered a total score of 8.17 out of 10. These were done with a sample of over 330 customers.
What a Trader Can Take From IG
What makes IG a viable broker option for both novice traders and the more seasoned is its versatility in being able to trade Forex, CFDs, and Cryptocurrency. Its many tools and features are also available through the broker's mobile application.
However, what would really sell one to get IG's services is its 3-decade tenure in the industry that allowed them to accumulate over 130,000 clients since 2019. At an average, the company performs 350,000 transactions daily.
What really gets the lot is the company's ability to adapt and change with the time, given that it had been established back in 1974. Its flexibility to adapt to the demands and the changes within the trading industry would be enough for one to take a chance with it.
Searching the net for reviews about the broker, would render positive opinions. Analysts agree that IG's services are top notch while still being intuitive especially for beginners in the trading game. On top of that, being an entity regulated by 6 tier 1 jurisdictions is a guarantee of its legitimacy.
What this tells the average Joe thinking of enlisting IG's services is that the company just might what a trader could be looking for. In IG's case, tenure is not only a status symbol that can be toppled by negative reviews; it is proof that the company had withstood the test of time through good and reliable service.