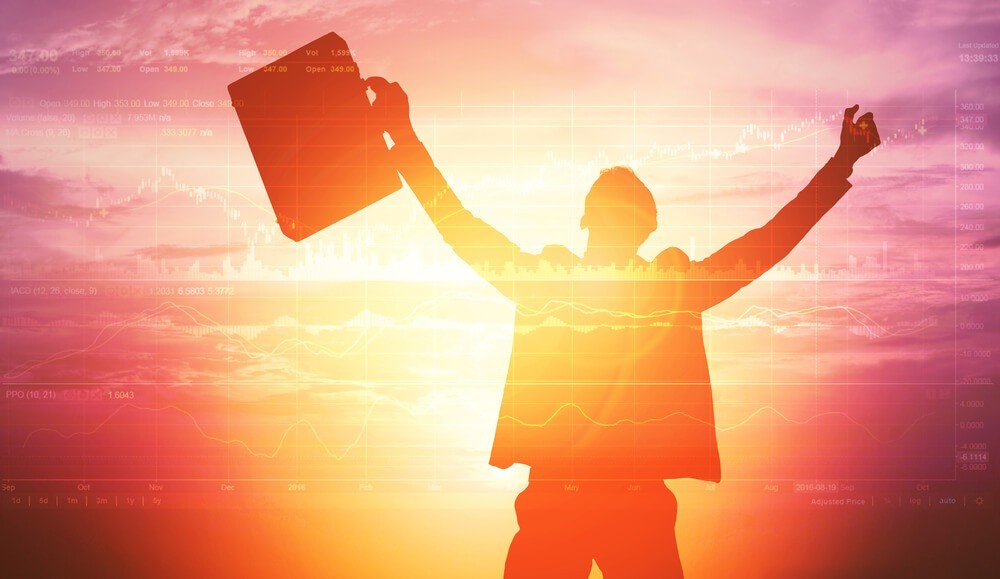 Posted on
December 28, 2019
Let us get one thing straight: trading is gambling. Uncertainty is a part of the game. It's either you're equipped to play it or destined to fail at it.
For the more active trader who isn't afraid of risks, taking notes on sound characteristics that he or she should be adopting is a five-step ahead of the game. But of course, the more green traders would learn how to become the player that they aspire to be should they take the time to learn from them.
Discussed within this article are three elements that every trader, whether experienced or a novice, would be well to keep tabs on to foster a more productive and lucrative trading practice.
Capital!
To earn money, one must be willing to spend money. It's a financial rule as old as the concept of the economy itself. The more money stays stagnant, the more likely it not to flow into the right channels for the gain of profit.
Suffice it to say, and you have to be well-funded; you have to have the capital. What this means is that your money for trading should be allotted for trading alone. There should not be any other thing that you would be using your money for if you have decided to trade it. If you try to divide it up, then you are setting yourself up for failure.
Being undercapitalized in the trading business is suicide. The first signs of trouble would have you exiting in an instant because you had not planned for your money.
Let us put it: when you don't have the money to trade, leave the idea behind.
But of course, having lots of money is still no guarantee that you would be successful in trading. The key is to know how much money you should put in a trade.
Get Educated
An educated trader is an effective trader. He or she needs to always be in-the-know for whatever development comes in the trading industry.
It is recommendable that you research and be updated. It is not wrong to spend on trading courses that would arm you with know-how like which trading platforms to choose or Brokerage Company is best to sign up for. You may also try to find legitimate financial experts who can give you advice on what commodity you should be trading in a specific period or when you should back out of trade altogether. Apart from guiding you in the right direction, the expert would also be able to recommend how much you can spend without risking too much of what you have intended for the trading endeavor.
Adversity is Inevitable
Keep your emotions out of trading. Easier said than done, of course. When the trade is falling through despite your optimism in the beginning, more often than not, you'd start feeling annoyed, then pissed, probably even hopeless—maybe even all at the same time. Stress kicks in when you let your emotions run amuck regardless if your trades are turning out for the best or the worst.
One of the things that can help you in keeping tabs on your emotions is by putting the sudden bouts of emotions in writing. Attachment to a certain trade, knowing that you had invested a great deal of time in it and a beautiful part of your trading funds, is far from being healthy. Letting go and letting be is the way to go. Please keep these things jotted down as the act will not only help you release what you cannot mentally; it also enables you to keep track of your patterns.
Letting Go
As you have notes of your trades, I will also be easy to spot what trades have proven to be lucrative and what are just plain burdensome.
Being able to see what trades may only be holding you back, it would already do you well to let them go. In this way, you can focus on what works and probably make room for potential trades.
Decisions, Decisions, Decisions
Connected tightly with what was discussed above, decisions, no matter how difficult, have to be made. According to analysts, more traders know what decisions they had made wrong. A financial adviser can only do so much. They can dig into the meat of the problem, but at the end of the day, it's the trader that will heed the advice given.
And if you, as a trader, know what is wrong, to begin with, then the sound advice is to stop doing what you take issue with. In this way, you would be able to cut your losses and look forward to your profits.
To Trade or Not to Trade?
While it might not necessarily make trading easy, having the command of these four elements will help the trader become more efficient in handling his trading activities.
Trade if you must! Remember, as a trader, and you will only have to answer to yourself.