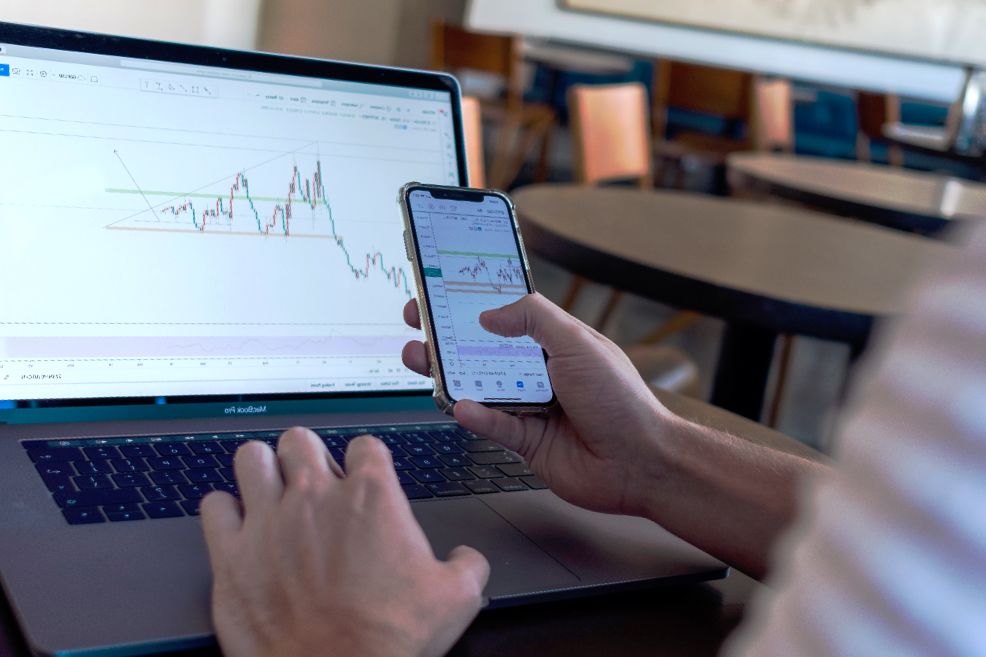 Apart from being regulated by noteworthy financial authorities, well-known brokerage firm, AvaTrade is lauded by the online trading community for its outstanding trading platform offerings including its own developed trading software and its competent trading fee infrastructure.
With these two notable provisions, it is easy to see why AvaTrade is a viable option for traders to perform their transactions through. If we are to base our decisions solely on these two factors, then there would be no need to produce this review. As this is the case, the review team went beyond what had already been made obvious by other online reviewers by looking into the asset classes and the trading accounts being offered. This was done to not only enforce that trading with AvaTrade is a good idea, but to also allow the readers to get a grasp of the firm's over-all capability.
AvaTrade: A Short Background of the Firm
A brokerage firm established back in 2006 in Ireland, AvaTrade had made leaps in the sector of trading CFDs and Forex Options alongside other classification of trading instruments. It also does itself good by allowing its clients to invest in cryptocurrencies as well, recognizing the fast-growing sector and of course the potential for greater profits and a more versatile and stronger investment portfolio.
As already mentioned, the trust for AvaTrade is high in that it is being regulated by multiple financial authorities that are well-respected and noteworthy, namely the ASIC, the JFSA, and the IIROC.
As of writing, AvaTrade had garnered numerous clients across the globe, accumulating a total of $1.47 trillion of revenue since its year of founding.
AvaTrade's Many Offerings
Asset Classes That Traders Can Access
To start off, AvaTrade offers numerous CFDs amounting to 722 and these include physical cryptocurrencies. The actual digital currency is also being traded through the brokerage, allowing investors to get the chance at expanding their portfolios at a highly volatile asset.
And much like other brokerages, AvaTrade also offers Foreign Currency Pairs that amount to a total of 55.
In addition, the firm also has provisions for Social or Copy Trading through its offering of platforms such as ZuluTrade and DupliTrade, making it one of the most competitive firms out there in the sector of social trading.
The Trading Platforms that AvaTrade Offers
One of the things that AvaTrade is conducive for is Social or Copy Trading. Earlier, it had been said that the firm makes 2 trading platforms are made available for the sole purpose of Social Trading. These, ZuluTrade and DupliTrade, are considered to be the most competitive platforms in the market. But apart from this, AvaTrade had also expanded into offering its own Copy Trading platform, AvaSocial which is only available, as of the moment, in the United Kingdom.
Furthering its competence, AvaTrade also chose to enlist the services of the MetaTrader suite with a handsome number of symbols that could be traded which amounts to over 800 in number. This MetaTrader platform offering includes two of MetaQuotes' high profile trading software, MetaTrader 4 and MetaTrader 5. Both of which allow for speedier transactions through the help of potent trading aids like advisors and a range of technical tools. WebTrader is also offered by AvaTrade which has 200 symbols.
The AvaTrade WebTrader, the brokerage's own platform, boasts of good design with a highly user-friendly interface which is easy to navigate even fir the more novice of traders. There are 90 indicators that can be found in AvaTrade WebTrader's charting function. On top of this, this platform had enlisted the aid of Trading Central through its complete integration of it to offer traders multiple trading tools.
AvaTrade also offers mobile trading through AvaTradeGo that has over 93 indicators and AvaOptions which has 14 default options.
AvaTrade's Research and Development Arm
AvaTrade offers two sources of trading education. The first source is its in-house education which includes only a string of YouTube videos on market analysis. However, it appears to be really limited in that it is challenging to tell what is originally AvaTrade's or from other mainstream or obscure educational sources.
The second source are educational materials that are provided through a Third Party provider, Trading Central. Being directly integrated in the platform, the provider is able to give AvaTrade clients a number of educational aids through the ideas section.
Articles are also available to novice traders amounting to 60 pieces. The other 29 articles are advanced in nature, making these fit specifically for advanced investors.
There are also a number of videos that are available to AvaTrade's clients that cover various topics in
Conclusion: Why You Should Trade with AvaTrade Today
With everything that had been said in this review regarding AvaTrade, it is apparent that trading through the brokerage would prove to be a wise move. The asset offerings are permissive of building stronger and notable investment portfolios. The trading platforms are numerous in choice, allowing AvaTrade clients to explore more avenues for lodging transactions, with a special focus on Social Trading through its own platform and two others.
The review team strongly recommends AvaTrade for those looking into delving into expansive trading endeavours.