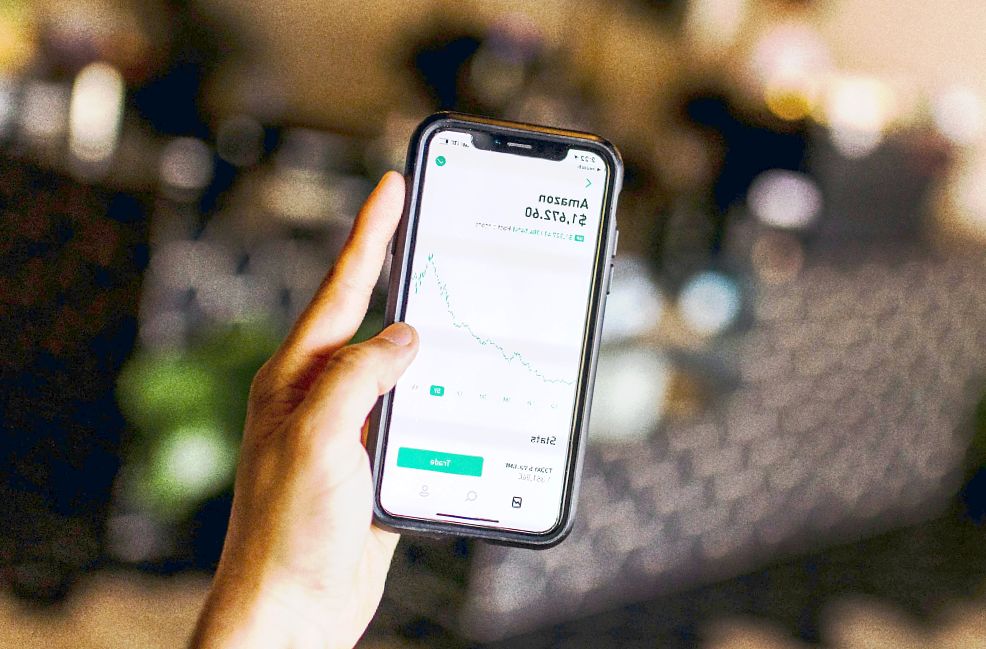 Posted on
September 16, 2020
According to the data provided by FINRA in 2019, there are more than 3600 brokerage companies from all around the world. This is just the tip of the iceberg because there are even more brokers out there. How do you know that none of those are scams? Read our Tradeallcrypto review to find out!
Tradeallcrypto review
The company was founded in 2018 and is based in Saint Vincent and the Grenadines. It is owned by Market Solutions Ltd and is regulated by the local authorities. It has many years of experience in the financial field, so it is no wonder that you have already heard about it.
As it is said on the official website, the company's mission is to become a modern and reliable cryptocurrency broker that is available to everyone. Just by looking at the website, we can tell that they really worked with simplicity.
What can you trade with Tradeallcrypto?
With Tradeallcrypto, the following assets can be traded:
Forex currency pairs
Cryptocurrencies
Commodities like gold and oil
Stocks
Indices
This is the basic set for each company, but the broker overtakes many competitors that only provide one or two items from this list.
Website usability
The broker's website is available in four languages: English, Russian, German, and Polish. This is a good sign because it shows that the company is oriented on working with users from the international market.
On top of the screen, you can see a menu with several choices. You can read about the account types, available instruments, and what the company writes about itself. We recommend that you read all the information about the account types to see which benefits the brokerage service offers.
Also, the design is pretty nice. It is neither too bright nor too dark. The text is read easily and all the required information is in the right place.
Want to know what's next? Keep on reading our Tradeallcrypto crypto broker review for real customer opinions!
Account types at Tradeallcrypto
The company provides 5 account types that depend on the invested sum. These are:
"Start" from $250 to $3000.
"Silver" from $3001 to $10,000.
"Gold" from $10,001 to $50,000.
"Platinum" from $50,001 to $100,000.
"VIP" from $100,001.
Each account type provides a welcome bonus that grows up to 150%. There are different withdrawal priorities, meaning that the more you invest, the faster your money will be withdrawn. Analytical and educational materials along with the introduction to the platform are provided for everyone too.
Some advanced features like a personal financial analyst, individual trading account review, trading plan, personal strategy, and others are only available at certain account levels. For more information, visit the broker's website, it has all the required details.
How to open an account with Tradeallcrypto?
When you open the main page of the broker's website, you will also see a registration form in the right corner of the screen. All you have to do is enter your name, surname, phone number, email, and create a password. After that, you will be logged in to the client area where the service will ask you to verify your account and make a deposit.
The following documents must be provided:
Passport, ID card, Driver's License, or Registration Card
Address of residence documents
This is the standard requirement for all regulated brokers and Tradeallcrypto is no different from the others.
When your identity is confirmed, you will be able to use all the deposit methods and proceed to trading.
Payment methods
According to the information on the official website, the following payment methods are accepted:
Bank cards (Visa, MasterCard)
Webmoney
Bitcoin
CryptoWallet
CEX.IO
Qiwi
The variety of options is quite huge and the fees are acceptable. The broker does not charge anything, you should only pay the transaction fee charged by the payment service.
The general payment processing time depends on the chosen method. For bank cards, it usually is up to 3 business days, while with all other methods it takes less than 1 day.
Tradeallcrypto customer reviews
Although it is hard to find some honest reviews on the Web, we have searched many different forums and rating websites. According to our research, 7 out of 10 traders would recommend working with Tradeallcrypto. We also managed to take some screenshots of opinions placed about the service before.
A user with the nickname "Adrian Byram" writes that there are no delays in payments and he likes the service. There is not a lot of information in this review, but it already shows that people are aware of the company and trust it.
Another user, Shane Thomas, writes that he likes the customer service, high leverage, tight spreads, and trading simplicity. He recommends that everyone tries working with this broker to see that for themselves.
Generally speaking, people mostly leave positive reviews about working with the company. This is more important than what paid competitor blogs write about it. Therefore, if someone states that Tradeallcrypto is a fraud, make sure you check that information yourself.
Customer support at Tradeallcrypto
The customer support contacts can be found at the bottom of the website no matter what page you are on. There is a phone number, skype, and email. If you cannot find it, here it is:
It appears that the support specialists know their job and are not there just for fun. When we called them several times, their answers were professional and on-topic. It took a few minutes to get an answer from a phone call and 2 days to get an answer via email.
Is Tradeallcrypto a fraud?
According to our research and customer reviews, the Tradeallcrypto crypto broker appears to be a trustworthy website where you can earn money without worrying about being deceived. There are many frauds that try to cheat their customers by creating fake reviews and websites of the company, so always check that you are using the original source. Stay safe!