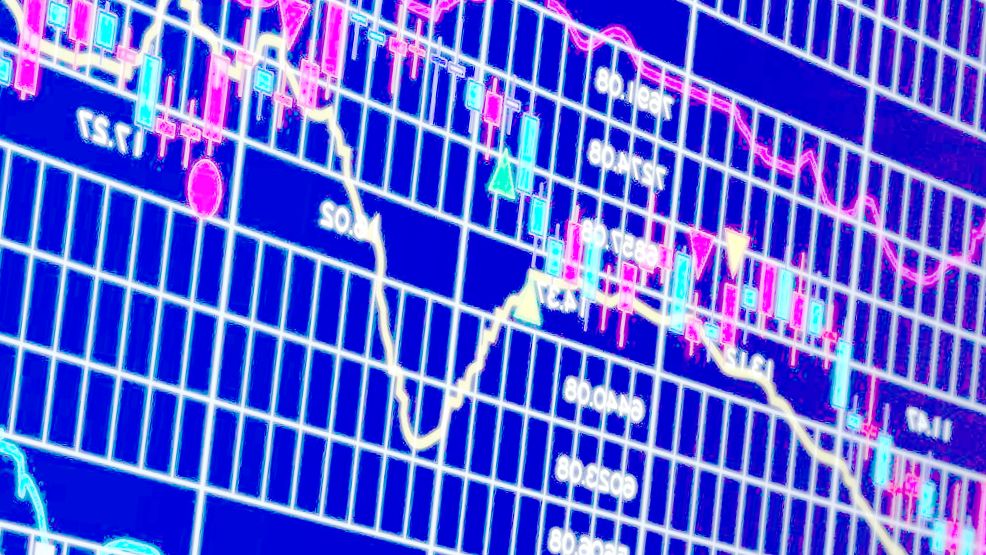 Posted on
September 28, 2020
Umarkets forex broker is an offshore online brokerage that offers its clients access to trade in the Forex and cryptocurrency markets since 2014. Most of its client base involves over 10,000 private investors, and corporations such as hedge funds, banks etc.
It was founded somewhere in Europe and has expanded its services to several Asian and Latin American countries and has partnered with top-tier banks such as HSBC to offer some of the best and most competitive prices out there.
It incorporates the use of its MT4-based trading platform xCritical. In addition, the brokerage firm claims to be widely known for its generous trading bonuses as well as competitive trading conditions.
However, like most European-based brokerage companies, the firm has seen its fair share of Umarkets customer reviews portaying them in a negative light. At the same time, a Umarkets review can be positive despite the mentioned downsides.
Therefore, in this Umarkets review, we look into some of these claims and see if they hold any weight.
Umarkets Customer Reviews
Before we continue with this Umarkets review, it may be better to see other Umarkets customer reviews that are the polar opposite. Most of these have been taken out from various third-party websites that allow users to post their experience with the service of various online brokers. With these Umarkets customer reviews, it would be possible for you to gauge your expectations when reading our review for the broker.
"I have traded using Umarkets for about two years. After I lost about USD $15,000 over the period and had only USD$63 in my account, I tried to get that money back so I could close the account. I am not arguing about the loss – they were my trades. I cannot get anyone to answer me. My "expert" got promoted and won't answer. I filled in the form required to close the account but she used the excuse that she missed it when she got promoted. Someone did get back to me at one point, but that happened at a time when my wife of 55 years died of brain cancer. I was occupied with other matters. So they just remain silent. When I look at my account now, even the $63 is gone – it now shows zero balance. I have a new expert assigned to me, but she will not answer. I want to know where my money has gone. I also want to be able to get my transaction history for taxation purposes. I have kept copies of my emails.
Nobody wants to know me now because I am not funding my account. This company is a disappointment. I have asked what bank my money was placed with, but that question was ignored also. I should have known that a company headquartered where it is can be suspect. Now I refuse to trade with any company outside Australia." – Malcom
"I'm quite pleased with the broker's work. Good trading conditions, bonuses, demo account. The training is very informative and understandable, there is nothing superfluous. Technical support always answers the questions and really helps. There were no problems with conclusions for a month. I have an accessible interface. I have disadvantages as such I didn't notice, there was nothing stopping my work." – Dennis
Umarkets Scam
Online brokerages in general often get put in a negative light due to the lack of any legal jurisdictions, especially if they are located offshore. The Umarkets Forex broker is no exception, though, by judging both the positive and negative Umarkets review, it can be challenging to come to a solid conclusion if the firm is a scam or not.
However, at the time of writing this review, we will put the Umarkets Forex broker in a fair and competent light until proven otherwise.
Umarkets: Services and Offerings
It is important to note that most of the online exchange's offerings listed here may not be available to those residing in certain countries due to legal restrictions.
• Trading Instruments
Umarkets offers a wide variety of tradeable assets to choose from spanning over Forex pairs, Company Shares, Indices, Commodities, and Cryptocurrencies.
• Account Types
As of writing this Umarkets forex broker review, the broker currently has four trading account types – the Mini Forex Account, the Standard Forex Account, the Gold Forex Account, and the Platinum Forex Account.
• Trading Platform
Umarkets mainly incorporates the MetaTrader4 (MT4) trading platform by MetaQuotes. MT4 is one of the leading trading platforms in the industry, most notable for its easy-to-use interface, lightning-quick execution time, and flexible customizability. It features real-time market quotes as well as over 80 pre-installed technical indicators, charting tools, and automated trading options, to name a few.
It is available for desktop, web browser, and mobile for iOS and Android.
In addition, Umarkets' own trading platform named XCritical is apparently the most widely-used in its clientele. XCritical comes with an in-built Autochartist tool, trading signals, and strategy materials. It is capable of instantly executing orders of over 170 financial instruments.
It is also available in for mobile platforms.
• Payment Options
Payment options include credit/debit cards, bank wire transfers, and online payment services such as Neteller and Skrill. Deposits and withdrawals can also be done with cryptocurrency.
Withdrawals are usually processed within the same day, though it could take more if requests are done outside of business hours. Bank transfers usually take one to three business days to process, though some options can take a few seconds.
Bank processing fees may apply depending on which service has been chosen. Online payment services may charge additional fees for deposits or withdrawals.
Most of the details listed in this Umarkets review may often be subject to change. Therefore, for updated information, please check the broker's official website.
Umarkets: Conclusion
After reviewing Umarkets' brokerage services and offerings, it seems that it does provides its clients with some good variety of financial instruments, an up-to-standard trading platform, and decent educational materials.
There are some negatives though, such as the broker having a pretty expensive minimum deposit and there are much better spreads from other Forex brokers with the same offerings.However, one of the biggest factor that may turn away potential clients is the fact the Umarkets does not seem to provide any evidence of being regulated by any authoritative figure in the financial industry such as CySEC or ASIC. While there have yet to be a major Umarkets scam that could tarnish the broker's reputation, it can be said that there are other firms online that can offer the same quality of services and trading conditions.