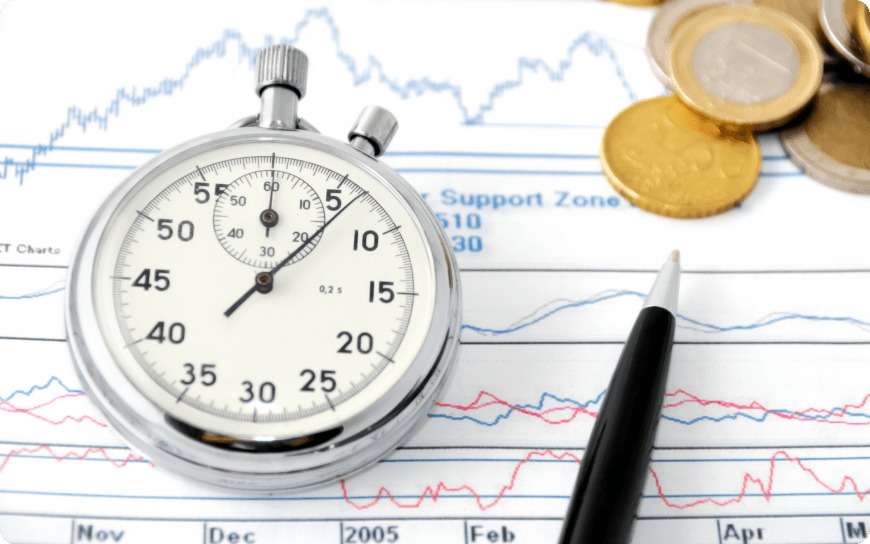 What time is the best to trade on Forex — market hours
Posted on
January 24, 2020
The Forex markets are available 24 hours a day. There are four main markets, and when one closes, another one starts working. In this article, we are going to check out the Forex time zones, at what time does the forex market open and close, and what is the best time to trade Forex. Enjoy!
Forex Market Hours
You already know that there is not only one international currency market. There are four of them, each with its working hours. Knowing the available trading time will let you plan your trades and see how your profits can be increased depending on the Forex time.
Here is a list of the four main market hours:
London — from 8 pm to 5 pm UTC;
New York — from 1 pm to 10 pm UTC;
Sydney — from 10 pm to 7 am UTC;
Tokyo — from 12 am to 9 am UTC.
Pay attention to the picture with the market hours. The dark green zones have higher volumes than light green zones. This means that the busiest markets are the London and New York exchanges from 1pm to 5pm UTC. They are not only the busiest but the biggest markets as well — the London exchange has roughly 34% of all the global trading, and the New York exchange has 90% of all trades with the United States Dollar.
At these times, daily valuation and pricing occur. This is a time of interest for a lot of money managers, pension funds, etc.
To make it more comfortable, you can use a forex time zone converter. This is a free online tool that shows you the working hours according to your time zone and the statuses of the markets.
Best Time to Trade Forex
The Forex market is unique because of it's working hours. People can start trading from 6 p.m. EST on Sunday till 5 p.m. on Friday. Then there is a weekend when all the markets are closed.
There are hours when more than one major market is open at the same time. This means that there is more tension, and currency pairs tend to jump in prices more than at any other time.
Trading when only one market is open is not very profitable. The prices for every currency pair are usually locked within 30 pips and do not tend to move more. The Forex time has hours when there can be seen an opening of two markets at the same time that can cause price growth up to 70 pips. Especially high jumps are noticed when there is some important news.
Conclusion
Now you know what time does the forex market close, open, what tool to use so that it would be more comfortable to understand the time zones and what is the best time to trade.So, the best trading Forex time is when two markets are operating at the same time. The best choice is from 1pm to 5pm when the London and New York sessions are available. There also is are Sydney and Tokyo sessions that work together from 12am to 7am UTC. But here the volumes are very low. This means that these markets are not that busy, and the price changes are not that big as in the other two markets. Make your choice wisely!