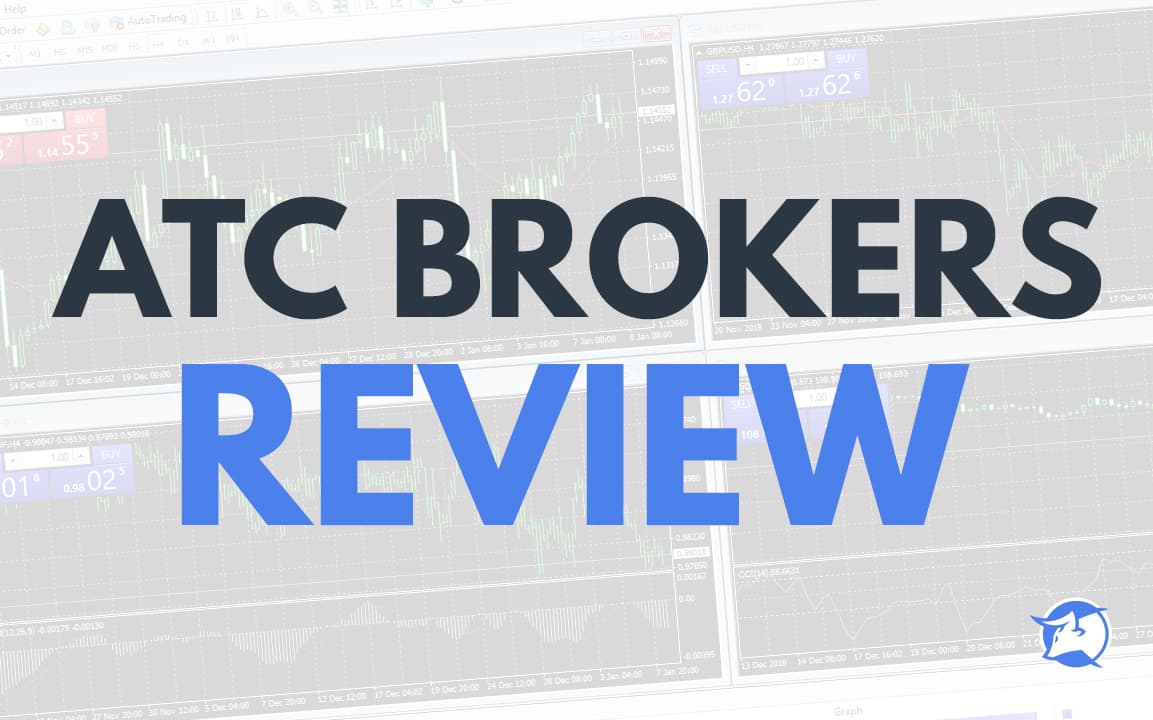 Posted on
August 21, 2020
This review details the results of months of testing all the offers and services that the firm, ATC Brokers, provides its clients. The methodology employed throughout the review process involved the using of all functions readily available to ATC Brokers' site, going through the trading platform that the firm makes available, and conducting actual trades through one of the platform's account.
The goal here is to render a pointed and highly-informed assessment of ATC's capabilities as a brokerage firm. The review is in no way aiming at sanitizing or apologizing for any of the possible negative reviews that it may have received. Rest assured, the review takes on objective lens.
When one looks into online reviews about ATC Brokers, he or she will find that it is a mixed bag. There are those who say that the firm had siphoned their funds. There are also those that say ATC Brokers is by far the most reliable firm they have ever enlisted. As these reviews are extant and live, the review team had taken it upon themselves to balance out and assess them and juxtapose it with their own findings.
Offers and Services
ATC Brokers primarily offers three financial instruments:
1. Foreign Exchange currencies
The clients are availed of Exotic Pairs through the firm. The platform also allows for the streaming of data and charts so that clients are aware of how these currencies are faring in the market. Data is obtained from an ECN pricing model with traders being provided competitive commissions.
2. CFDs
The major indices can be accessed through the firm. Clients can trade Brent and WTI Crude Oil and avail of other contracts with competitive pricing.
3. Metals
Through these offerings, a trader is given access to competitive spreads and gold and silver products.
It is to the opinion of the review team that these assets are wholly enough to build a decent investment portfolio. The broker does not intimidate its clients through the promise of more what they can actually trade.
Trading Platforms
MetaTrader 4
One of the things that caught the eye of the review team is its sole and expanded usage of the MetaTrader 4 platform. What had been said about this MetaQuotes flagship product are all true. Traders from all walks of life agree that MT4 is reliable through its ready made algorithms and available strategies that the more experienced traders give testament to through the platform. The review team cannot agree more that this software is the complete package: the no-brainer go-to when one needs to make leaps and outstanding trades.
MT Pro
ATC Brokers ups the game by providing the MT Pro software to go along with MT4. What this auxiliary software does is provide new features for the an existing MT4 unit to permit customization of trades, thus making the trading experience personalized.
Also worthy of note, ATC Brokers allows for a Demo Account which has access to the MT4 platform as well.
Standout Offers
Probably what really had the review team are the broker's offered management options. These come in three expressions:
1. Multi-Account Management
Through the PAMM and PAMM Plus accounts that ATC Brokers offers, clients are given measures on how to manage their accounts. These can be done through master accounts obtained through employing different trading strategies and currency denominators. The Plus account raises the service up a notch through giving the clients the ability to set participation levels, stop equity loss limits, and to unsubscribe and subscribe instantly within market hours.
2. Introduction of Broker
This segment is ATC Brokers' referral program and gives clients a way to enlist the right business partners upon starting their own trading business. This segment, as the review team had observed, is effective in giving clients a jumpstart to their business. This includes access to email applications, variety of reports, 5 types of custom fee structures, fee collection from 7 layers of sub introducing brokers, and PAMM accounts.
3. Growing of Brokerage from the Enterprise Level
This aspect of the business recommends and gives access to technology needed to conduct and manage trading businesses well. What this segment offers are the creation of administrative access, set restrictions on trades, connection to the ECN engine and ECN aggregation engine, automatic compensation, provision of FIX or Java API access to customers, a support ticketing system, access of PAMM and PAMM Plus technology, and the MT4 bridge.
Whether on paper or practice, these offers were observed by the reviewing team to be effective and not mere lip service. These are good ways to start trading businesses on their own.
ATC Brokers Client Testimonies
As already mentioned, the web is no stranger to customer reviews from past and present ATC Brokers clients. It is indeed a mixed bag, although many of the posts affirm the points that this review had pointed out earlier. Here are 4 solid reviews from actual clients directed at their experience with ATC Brokers:
The power of this broker lies in the exceptional transparency with which the concepts and useful features are put on the first place for clients. Besides offering the trader a comprehensive learning materials on trading mechanics, included within are a server based trade copier, STP order execution and etc. In addition no issues of withdrawing funds whether I withdraw $100 or $1500.
TimCarlin, 29 January, 2017
Hi. I can't believe people still discuss this company. First of all, I personally was a client of ATC. Second of all, I used its fx managed accounts service and got losses after 4 months. Actually, not too much but enough to be entirely disappointed. The market was predictable but managers haven't used opportunities. Moreover, you will take significant risk because company has no license to solicit money publicly. It's prohibited by regulators and there is no proof of their track record.
Holy man, 3 September, 2016
So… it was a good jump to reorganizing its business. Before that, it has been hard times when investors encountered problems of managed account services. I mean complaints regarding poor performance. But to be clear, it wasn't ATC fault. Broker was just an introducing broker of FXCM and all managers were third party participants. ATC wasn't responsible for any client's losses. Company had been delivering pretty good brokerage service for all clients.
Zen, 6 August, 2016
I have traded with four forex brokers before opening trading account in ATC Brokers. They offer tight spreads, bonuses for deposits and some kinds of trading are commission free. I think now I have found my favourite broker.
Erika, 17 July, 2013
With these reviews out in the open, one can assume that trading with the brokerage firm might be a viable business. In addition, there are also some review that highlight the advantage of this firm allowing the segregation of client funds, being regulated by the Financial Conduct Authority, having a minimum deposit from $5,000.00.
However some reviews stress that ATC Brokers' non-permission of EAs, charging of
an Inactivity Fee, limited range of instruments (something affirmed by our review team as something positive) and not being regulated by the ASIC as stumbling blocks toward the full appreciation of the firm.
This in mind, the review team still sees ATC Brokers as a brokerage firm worth checking out.
The Takeaway
A majority of what has been said by the review team through this assessment are positive, making for a wholly enticing firm to do trades with. However, the reader is still left to his or her judgement whether to take these notes to heart or practice further due diligence to arrive at a more pointed decision.